At H2H Solutions, our leaders represent some of our greatest strengths. It is the successful combination of this leadership team, coupled with a highly dedicated workforce that has yielded outstanding results for our clients.
Our company is dedicated to serving the digital needs of the healthcare industry. Our senior management team members bring with them decades of experience in the healthcare as well as the IT industry.
The following individuals are members of the Board of Directors of H2H Corporation (the holding company of H2H Solutions, Inc.) and the Executive Management of H2H Solutions, Inc.
Board of Directors, H2H Corporation:
Rupesh Srivastava – President and CEO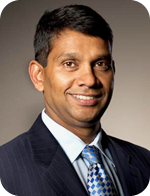 Rupesh is the founder, President, and CEO of H2H Solutions and Youngsoft Inc., along with starting several other tech companies such as Enterprise System Solutions (ESSPL), Yknotlearn, and Caring4Nurses. He has over 29 years of experience in the tech sector, and currently sits on the board of several prestigious institutions, including Lawrence Technological University and Ferris State University.
Rupesh has a Bachelor's Degree in Mechanical Engineering from Ranchi University.
Awards and Honors:
Named by Crain's Detroit Business as one of their 40 under 40 to watch (2005).
Pride of India Gold Award recipient (2006).
Received Salute to Excellence Award from Asian Pacific Chamber of Commerce (2007).
Recognized by Times Group as the first NRI Global Entrepreneur of the Year – USA (2014).
Sandeep Upadhyaya – Vice President, Operations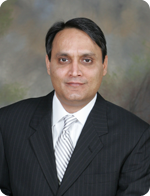 Sandeep has over 18 years of operations experience in various industries including Technology, Engineering, Processing and Manufacturing. He has been with Company since 1997 and has played a key role in the success of Youngsoft. He serves on the Board of Directors of H2H Corporation, Michigan, USA and Enterprise System Solutions (P) Ltd, India. Sandeep holds an MBA from XLRI, Jamshedpur, India and a B.S. in Engineering from NIT, Jamshedpur, India
James K Haveman – Director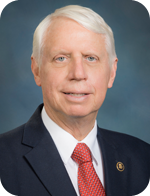 James K. Haveman continues to have a distinguished history of public service management and volunteer work.
He was appointed on September 1,2012 by Governor Rick Snyder of Michigan as the Director of the Michigan Department of Community Health. He was chosen to drive the Governor's aggressive health and wellness agenda forward- a critical piece for reinventing Michigan. Haveman retired from that position on September 12,2014. He previously served in this position from 1996-2003 and as the Department of Mental Health Director from 1991-1996. Haveman was appointed to both of these positions by Governor John Engler.