H2H carefully selects partners that provide complementary value for customers in specific industry segments. Combining the skills of H2H with those of our partners creates unique added business value that we deliver to our customers. Our strategic partners share our vision and goals,and are committed to a lasting and productive partnership.
Click the following links or scroll down the page to view our partners!
Business Partners


Incorporated in January 1996, Youngsoft is a fast growing software consulting and services organization. Located in Wixom, Michigan, we have met the growing demand for quality software professionals in the US. Our committed team of highly qualified IT professionals serve clients throughout the country in all industry segments. We provide cost-effective IT solutions and have a strategic alliance with our partners in India– ESS (P) Ltd, Bhubaneshwar. Our offshore software development facility in India ensures successful, timely and cost-effective software development and project implementation. We are committed to Total Quality in software services with a proven track record of customer satisfaction. For more information, visit www.youngsoft.com


ESSPL was founded in 1998, by industry experts with wide international exposure. It first started operation in Software Technology Parks of India (STPI) at Bhubaneswar. Since then, it has been a pioneer for all the SME companies in this region. It still leads the SME category in terms of growth and revenue. Currently, it has over 1000 person-years of experience and is continuing to grow rapidly. For more information, visit www.esspl.com

Delivery Partners


OpenConnect business process discovery and analytics solutions deliver event-driven intelligence to automatically discover workforce, process and customer variations that hinder operational efficiency. Armed with this information, executives can make the quick and incremental improvements that will increase process efficiency, improve employee productivity, reduce cost, and raise profitability. With a rich history of developing innovative technology, OpenConnect's products are distributed in more than 60 countries and used by more than 60 percent of Fortune 100 companies. For more information on OpenConnect, visit www.oc.com


TriZetto is Powering Integrated Healthcare Management. With technology solutions touching nearly half the U.S. insured population today, TriZetto is uniquely positioned to drive the convergence of core benefit administration, care management and constituent engagement. TriZetto provides premier information technology solutions that enable payers and other constituents in the healthcare supply chain to improve the coordination of benefits and care for healthcare consumers. For more information, visit www.trizetto.com
Professional Affiliations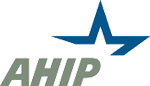 America's Health Insurance Plans (AHIP) represents the voice of America's health insurers. AHIP is the national association representing nearly 1,300 member companies providing health insurance coverage to more than 200 million Americans. Member companies offer medical expense insurance, long-term care insurance, disability income insurance, dental insurance, supplemental insurance, stop-loss insurance and reinsurance to consumers, employers, and public purchasers.
AHIP's goal is to provide a unified voice for the health care financing industry, to expand access to high quality, cost effective health care to all Americans, and to ensure Americans' financial security through robust insurance markets, product flexibility and innovation, and an abundance of consumer choice. For more information, visit www.ahip.org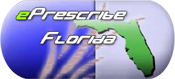 ePrescribe Florida is striving to increase patient safety and meet the needs of the Florida public by establishing a collaborative framework that helps achieve an understanding of the benefits of electronic prescribing, while fostering education and implementation efforts to accelerate physician adoption and cooperation among prescribing constituents. H2H Digital Rx was one of the first approved vendors by the ePrescribe Florida Initiative. For more information, visit www.eprescribeflorida.com


ACC has launched an e-Prescribing Initiative to promote and facilitate adoption of e-Prescribing among its members. For ACC members, the program included H2H Digital Rx as an approved vendor. The ACC Healthcare Technology Department and Informatics Committee have developed a list of minimum functional criteria that H2H Digital Rx has completed. The goal of the ACC e-Prescribing Initiative is to educate and provide guidance on e-Prescribing products. For more information, visit www.acc.org/healthIT


The mission of the Michigan Association of Health Plans is to provide leadership for the promotion and advocacy of high quality, affordable, accessible health care for the citizens of Michigan.
The Michigan Association of Health Plans (MAHP) is an industry voice for 23 health care plans, covering over 2.1 million Michigan residents, and 35 businesses affiliated with the health care industry. MAHP facilitates communication among members, government, and the industry regarding health care issues of common concern. For more information, visit www.mahp.org
e-Prescribing Partners


Atlas Medical delivers cost-effective outreach solutions for the healthcare enterprise that include integrated CPOE for Laboratory, Radiology, e-Prescribing and other disciplines, along with features to support EHR adoption. Our advanced technology enables laboratories to efficiently manage their operations and reduce costs. Atlas customers include hospital outreach programs, healthcare centers of excellence and commercial laboratories. Atlas Medical is a division of Atlas Development Corporation. For more information, visit us at www.atlasmedical.com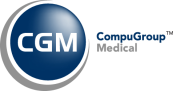 CompuGroup Medical US is a subsidiary of CompuGroup Medical, AG – one of the leading eHealth companies in the world. CompuGroup Medical US works to synchronize the systems of the healthcare industry with the mission of patient care, enabling providers to achieve the best possible outcomes for their patients. CompuGroup Medical US creates healthcare IT solutions to support the clinical and practice management activities that take place in physician practices, community health centers and hospitals. These solutions including Meaningful Use and 2011 CCHIT Certified® electronic health records (EHRs) that are proven to contribute to safer, higher quality and more efficient healthcare. We also provide practice management (PM) software and productivity tools, EDI/reimbursement, lab information systems and more. With locations in 20 countries and customers in 34 countries worldwide, the CompuGroup Medical companies provide software and services to a customer base of doctors, dentists, hospitals, pharmacies, networks, and other service providers. For more information about CompuGroup Medical US, visit www.cgmus.com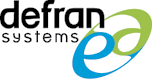 Defran Systems, Inc., a leading software development firm for the Human Services industry has, over the past 25 years, built a strong multi-state client base. In addition to Evolv-CS™, the completely integrated electronic health/medical record and billing system, Defran also offers proprietary software development, custom application design, implementation consulting, product training and software support. For more information, visit www.defran.com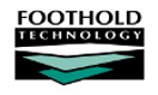 Foothold Technology provides Human Service and Behavioral Health Organizations with software that tracks both clinical mission-critical and administrative data. Foothold delivers its AWARDS software over the Internet, which allows one-time, point-of-service data entry. This Software-as-a-Service (SaaS) delivery model represents a revolution for nonprofit agencies, allowing them to save money by outsourcing their technological hassles. To use Foothold's software, all you need is a computer and an Internet connection: there are no additional staffing or hardware costs, ever. Learn more.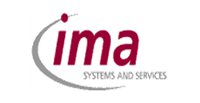 IMA is a leading vendor of EHR and Practice Management systems for providers of Behavior healthcare services in New York State . For more information, visit www.imasys.com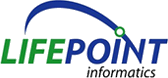 LifePoint offers several physician connectivity systems exclusively to the healthcare industry across the US and Canada. LifePoint's Healthcare Integration Experts provide a complete turnkey suite of healthcare IT connectivity products. Our lab-focused Labtest.com helps hospital-based and commercial labs enhance their brands and reputation and decrease bad debt, delivery costs, medical errors and compliance risks associated with traditional paper based systems. We help them win accounts, retain clients, reduce medical errors and improve client service. All of our solutions may be private-labeled and are available in a variety of models including web-based, windows based, ASP, and lab-hosted. For more information, visit www.lifepoint.com


Mitochon Systems uses a free EMR platform to connect physicians, patients, and hospitals into a Virtual Medical Community (VMC) that provides a secure platform for the exchange of healthcare information. Mitochon seeks to empower physicians, patients and hospitals to make the most accurate, efficient, and cost effective healthcare decisions. Through the deployment of the company's mEMR(electronic medical record) and mConnect products, Mitochon is on the path to creating the world's largest and best VMC for physicians, patients, insurance carriers, pharmaceuticals and other entities involved in the healthcare sector. For more information, visit www.mitochonsystems.com


MMR Information Systems, Inc., through its wholly-owned subsidiary, MyMedicalRecords, Inc. ("MMR"), provides secure and easy-to-use Web-based storage solutions, serving consumers, healthcare professionals, employers, insurance companies, unions and professional organizations. Seeking to empower consumers to have greater control over their health and well-being, we facilitate access to medical records and other important documents, such as living wills, birth certificates, passports, advance directives and insurance policies, anytime from anywhere using the Internet. For more information, visit www.mymedicalrecords.com


NextStep is an intuitive, web-based behavioral healthcare management program designed to streamline and automate a paperless workflow system. This affordable system was specifically developed for private, outpatient, residential and institutional practices. NextStep features custom assessments, case management, budgeting, seamless billing, treatment planning wizard, charting, integrated outcome dashboard, medication management, prescriptions, drug interactions, side effects, and integrated scheduling. NextStep was conceived by mental health practitioners, technology experts, businessmen and women. For more information, visit www.nextstepsolutionsinc.com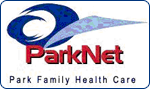 Park Family Health Care has 13 locations in the greater Detroit area. Richard M. Brown, D.O., founded Park Medical Centers in 1961. He has been a practicing physician and President of Park Family Health Care in Detroit, Michigan since 1995. During his career, he has also served as Chief of Staff of the following hospitals in Michigan: Michigan Health Center, Detroit Central Hospital, Botsford General Hospital and Zeiger Osteopathic Hospital. Dr. Brown has been a delegate to the American Osteopathic Association since 1989 and to the Michigan Association of Osteopathic Physicians and Surgeons since 1986. He is a past Board member of the Barbara Ann Karmanos Cancer Institute and the University of Osteopathic Medicine and Health Services in Des Moines, Iowa.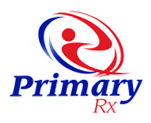 Since 2006, Primary Rx has established itself as the premier physician dispensing company in the country. In response to the overwhelming need for Doctors to increase income as well as patient satisfaction, we offer the only truly turn-key dispensing solution with real time adjudication. Our system allows physicians to dispense medications directly to their patients and process those prescriptions via cash or more importantly, by using their current insurance. All medications are pre-packaged according to the physicians' current scripting habits by Primary Rx and our in-house repackaging center. Our dispensing program is completely automated, requiring only data-entry and our clients can e-Prescribe to our system. Most clients are able to process claims within 4 minutes. When considering the average physician generates an average of $178,000 of revenue from their script pad yearly, and keep none of it, our solution is one that cannot be overlooked. For more information, visit www.primaryrx.com


Incorporated in 1983, ProComp Software Consultants, Inc. has been automating mental health agencies and large private practices for over 20 years. Our older DOS product, Practitioners Accounts Management System (PAMS), has been placed in over 100 installations in Southwestern Ohio, the surrounding tri-state region, and across the country. Some of those organizations have been using PAMS for more than 13 years. Our latest software product, Clinical Assessment Tracking and Triage (CATT), has been in general release since 1996 in a number of Ohio ODMH/ODADAS funded agencies, and with the start of 2004 our XP version is available for general release. For more information, visit www.procompsoftware.com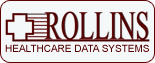 Rollins is a leading provider of software, services and technologies for health care provider organizations. Since 1976 Rollins continues its commitment to helping its clients compete in a rapidly changing health care environment with our suite of software applications. In this site you'll find information on our broad range of products and services which provide complete administrative solutions for patient and financial management. For more information, visit www.rollinshealthcare.com


Tangible Solutions is a professional services company specializing in the integration of healthcare information systems and related services. We offer an ever-growing family of products and services designed to provide efficiency and increased revenue to healthcare providers. Our Happe™ branded products and services include solutions to meet the needs of the waiting room, front office, and clinical operations. For more information visit www.tangible.com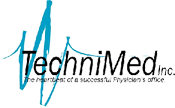 Medical Practices exist to serve the healthcare needs of a growing and aging population. However, in addition to serving their primary function, the care of patients, doctors find themselves forced to dedicate valuable time and energy to running the business portion of their practice and running it profitably. TechniMed enables them to run a more efficient office, maximize return from insurance carriers, and adapt to the technological changes that occur in the medical field. Technimed and their Four Points of Practice Management Plan (Medical Billing, Office Medicine Software, Computer Operations, and Practice Consultation) frees offices of burdensome billing, technological implementation and support, and aids them in effective practice management. For more information, visit www.technimedinc.com


ZipChart a software development company dedicated to providing healthcare professionals with an intuitive, robust, completely secure, and 100% paperless EMR system that allows for full customization on both the practice and provider levels. ZipChart optimizes office workflow and efficiency, reducing cost, passively capturing all charges and ultimately enhancing patient care. Learn more.
Industry Partners
Surescripts' purpose is to serve the nation through simpler, trusted health intelligence sharing, in order to increase patient safety, lower costs and improve the quality of care. Surescripts aligns healthcare organizations across the nation and gives healthcare professionals the trusted insights they need to serve patients. Through the Surescripts Network Alliance® they enhance prescribing, better inform care decisions and advance healthcare as a whole. Visit surescripts.com to learn more. 


Medi-Span®, a part of Wolters Kluwer Health, is the leading provider of drug information for thousands of health care professionals worldwide. With more than 30 years experience, Medi-Span® continues to offer authoritative drug databases in a variety of formats, including clinical decision support and disease suite modules, application programming interfaces and stand-alone software applications. In conjunction with superior implementation and experienced customer support, the Medi-Span® product line is the perfect choice for those needing accurate, trusted drug data that easily integrates into existing software applications. For more information, visit www.medispan.com